One of the best ways to improve your website's visibility is to rank high in search engine results pages (SERPs), a SERP rank tracker helps you with that. Especially in today's competitive online marketplace, it's more important than ever for businesses to have a strong online presence.
However, ranking high in SERPs can be a challenge. Search engines are constantly changing their algorithms, and it can be difficult to keep up with the latest trends. In this blog post we explain why you need to use a such tool. But first, what is it?
What is a SERP rank tracker?
A SERP rank tracker is a tool that helps you track your website's ranking in search engines. It can also help you identify opportunities for improvement and make changes to your SEO strategy.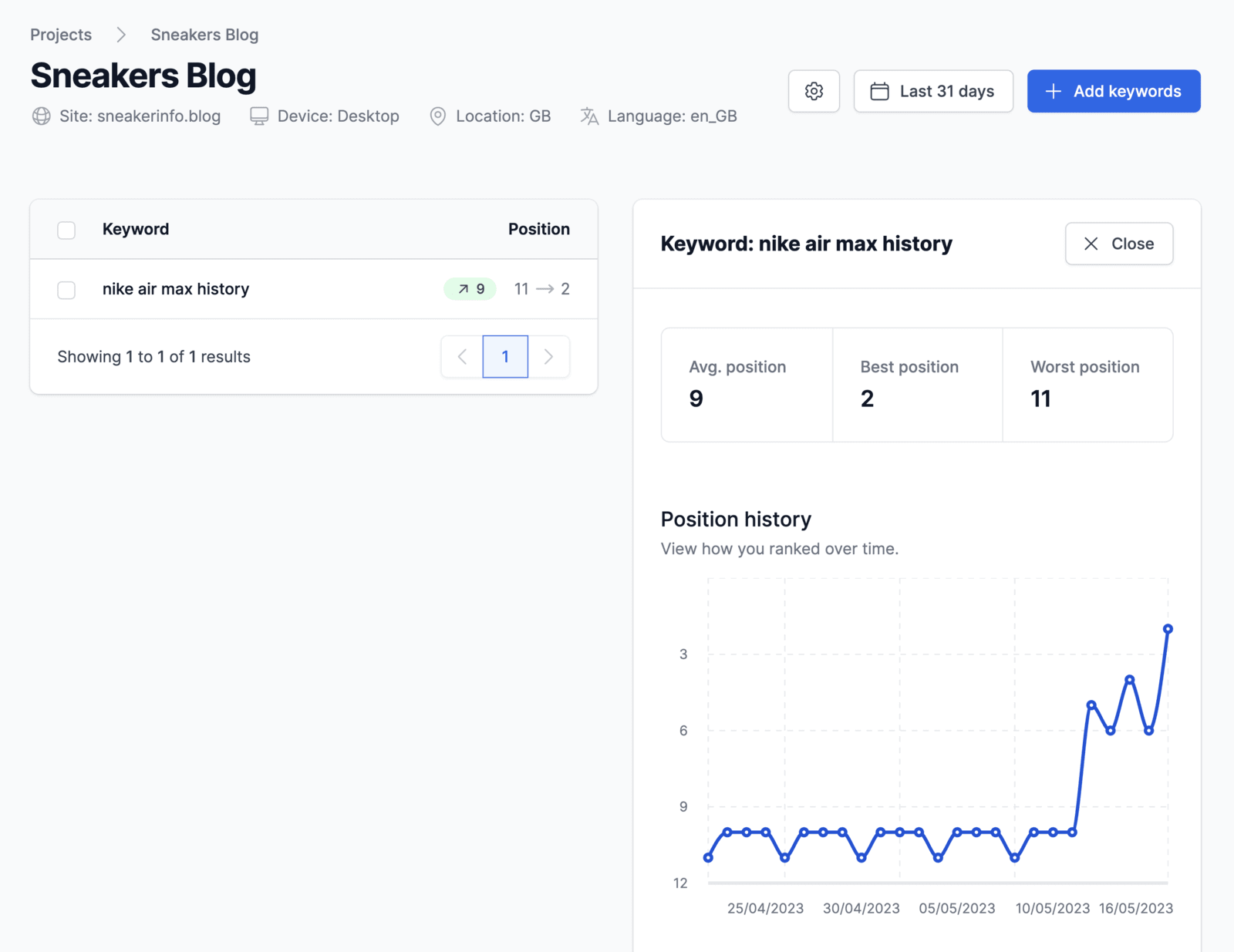 Say you have a website about sneakers, and you want to show up in the Google results for the search query "The history of Nike Air Max". To show up, you need to optimize your website for that search query, or at least the keyword (/keyphrase) "nike air max history". After you've done that, you want to measure if the changes to your website worked. With a SERP rank tracker, you simply add the keywords you want to rank for and get automatic reports that show your website positions in the Google results. Over time you'll see your positions change.
Why Use a SERP Rank Tracker
We all know that the higher you rank in the search results, the more clicks your will get. This should then lead to more conversions. Based on an analysis of four million Google search results by Backlinko, "The #1 organic result is 10x more likely to receive a click compared to a page in the #10 spot.".
Basically, you need to use a SERP rank tracker to identify opportunities on where to improve your SEO. You simply submit all keywords you want to rank for, and let the tool retrieve your website's position for each of those keywords. If a position is number one, you are doing good for that keyword, so there's no need to improve. But if a position if relatively low (meaning a higher number), you must improve your website. Thus, you've found an improvement opportunity.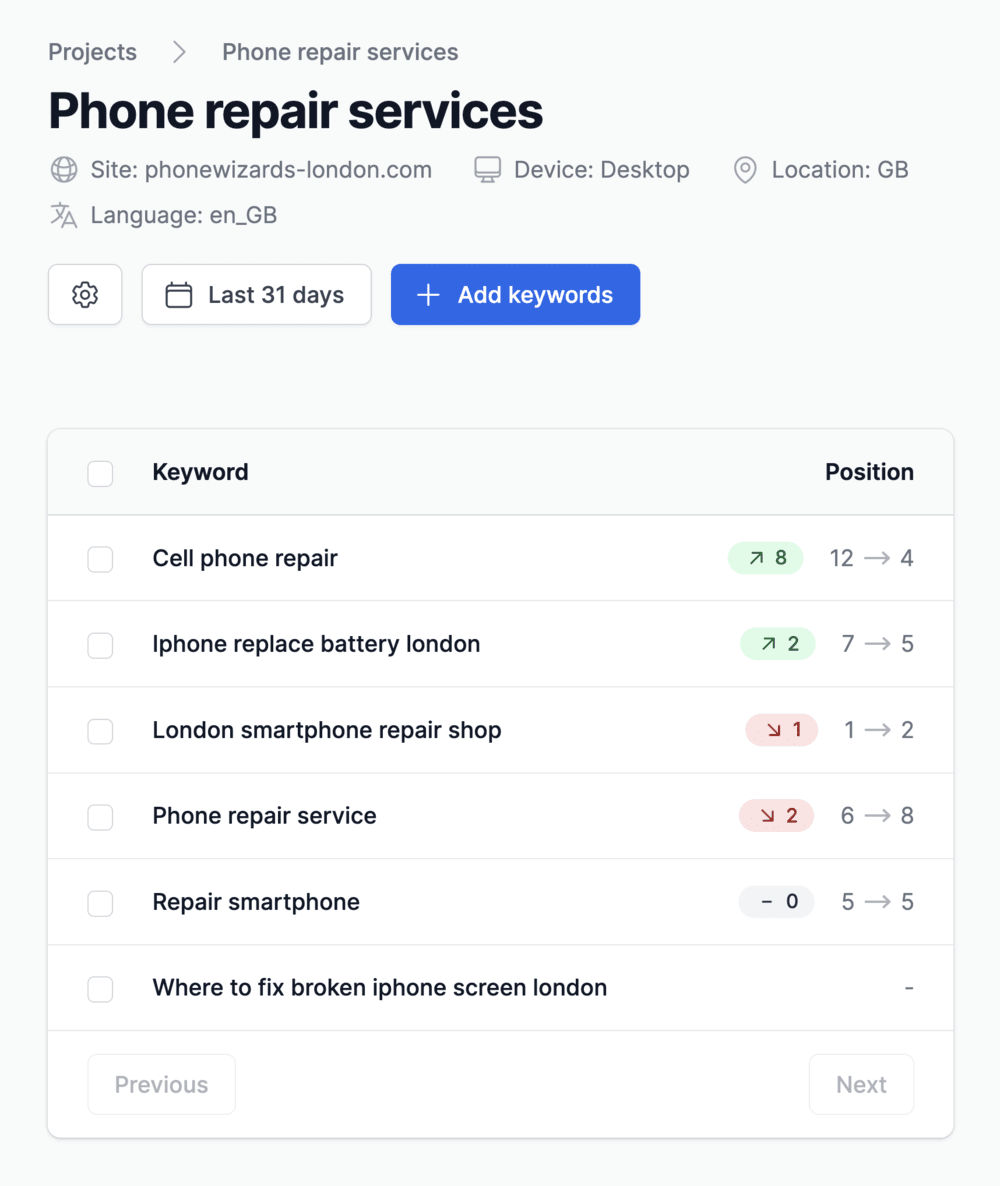 But be aware that SERP positions are continuously changing. For example, if you were ranking on position 1 yesterday, it can happen that you rank at position 7 next week. So, it's important to keep monitoring your top keywords. Here we have more information on how often Google's SERP changes.
It's sort of a cycle that you follow: first you track your websites ranking, then you identify your opportunities of improvement, and then you make changes to your SEO strategy.
Conclusion
A SERP rank tracker is a valuable tool for businesses of all sizes. It can help you track your website's ranking in search engines, identify opportunities for improvement, so you can make changes to your SEO strategy. If you're serious about improving your website's visibility in search engines, then it is a must-have tool.
Try Serpotrack, today and see how it can help you improve your website's ranking in search engines. We offer a free trial so you can try it risk-free. Check our quickstart guide to get started immediately.