Need to add more SEO content to your website, but lack the content inspiration? In this blog post we'll give you a quick tip to overcome SEO content writer's block, so your site can rank higher on Google's SERPs.
Use the "People also ask"-section
When you search for something on Google, then it's very likely that a "People also ask"-box appears on the SERP (search engine results page). For example, if you search for "repair smartphone", then the following people also ask-section shows on the page: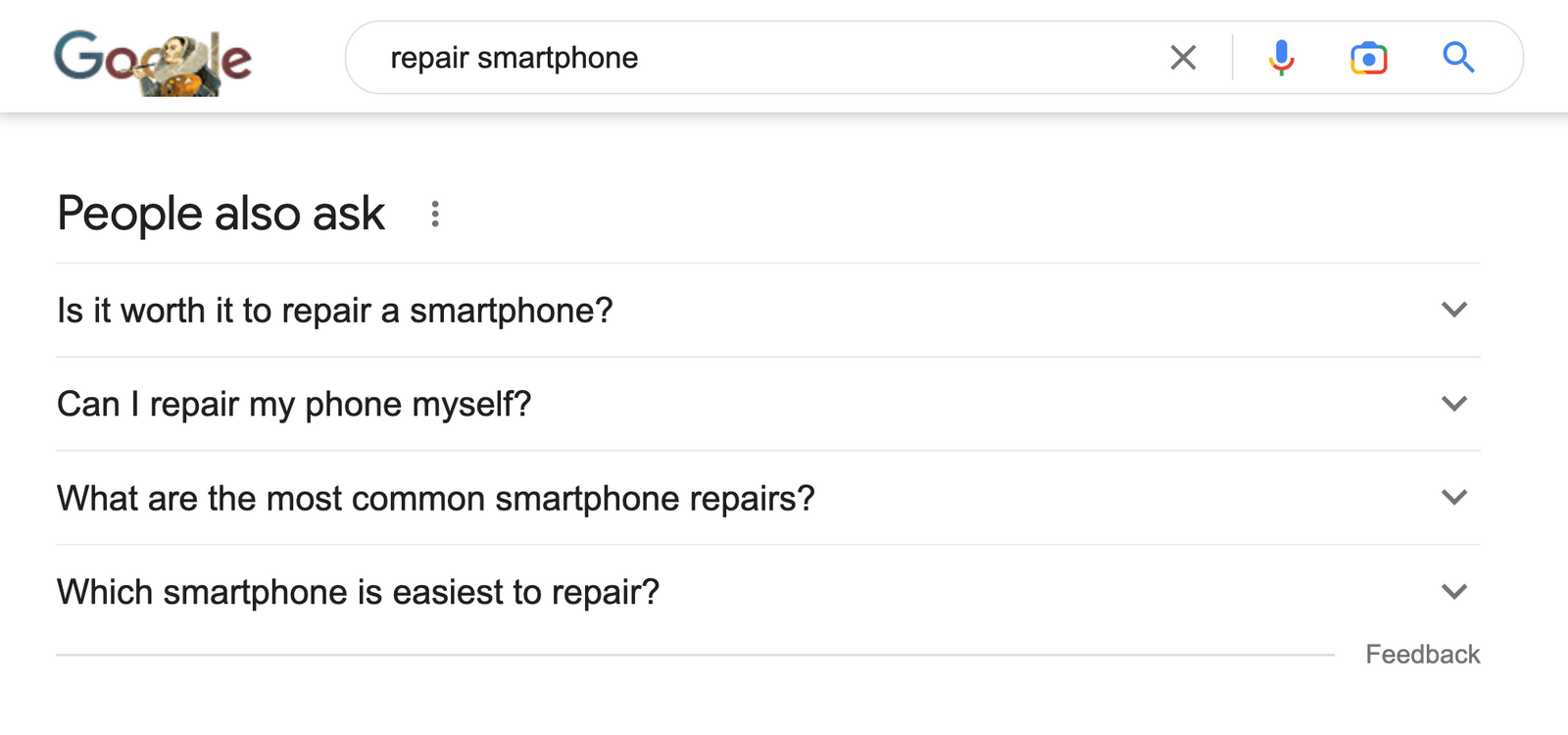 According to Google, these questions are "questions that people commonly search for on Google". Thus, they are relevant and related questions to your search query.
So, as you might've guessed by now, you can use these questions as SEO content inspiration for your site. For example, you can create landing pages or blog posts where you answer or talk about those questions.
Check if you already rank for a question
Before you create new content, it might be handy to check if you don't already rank for the given question. To do so, you can use the following search query trick: say I want to check whether I rank for "What is SERP?", I search Google for site:serpotrack.com What is SERP?. Google then shows the results to your site for that question.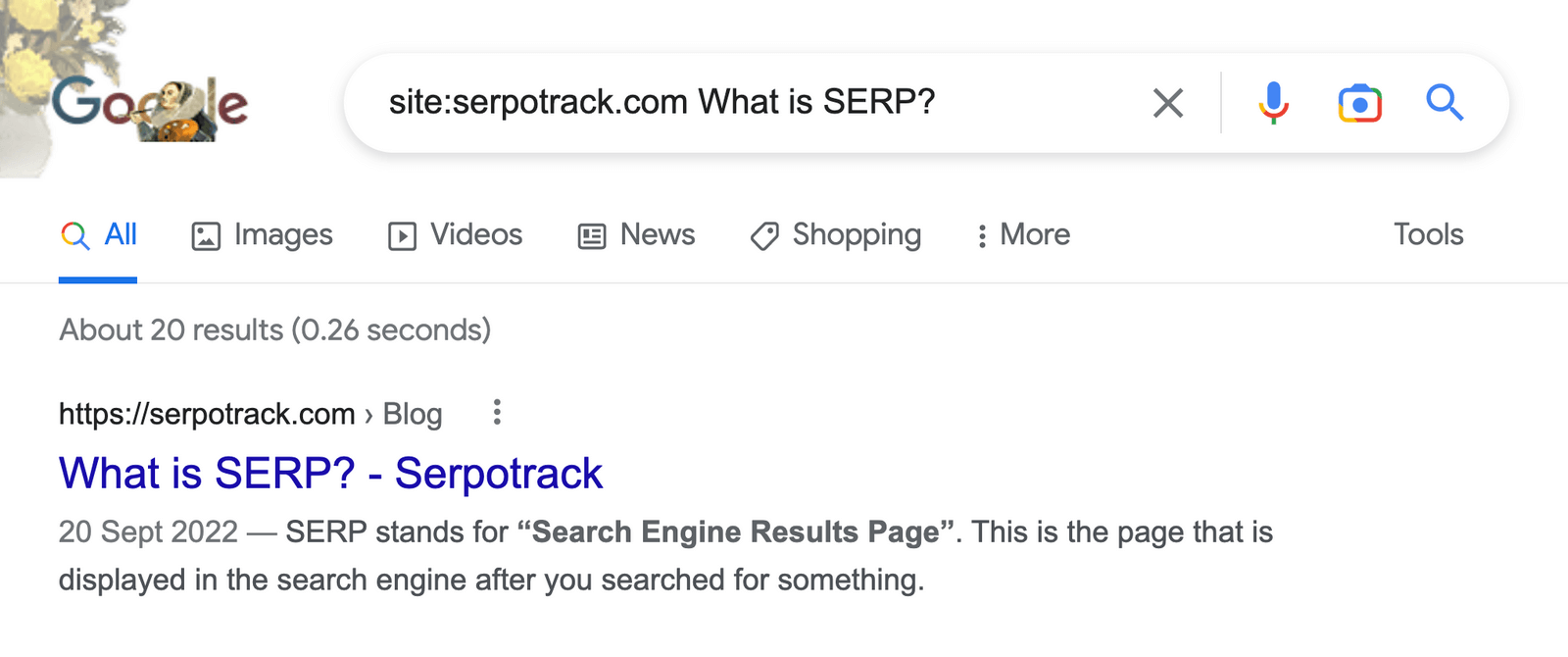 If you rank for a question, it does not automatically mean that your site will also appear as an answer in the people also ask-section. We will go over that in a future blog post.
Continuously track the top questions
If you want to rank for a lot of keywords, it might be inefficient to keep checking related questions manually. Our SERP keyword rank checker tool Serpotrack, can retrieve those questions for you. It retrieves the top questions, and you can jump back to different dates to view the questions back then.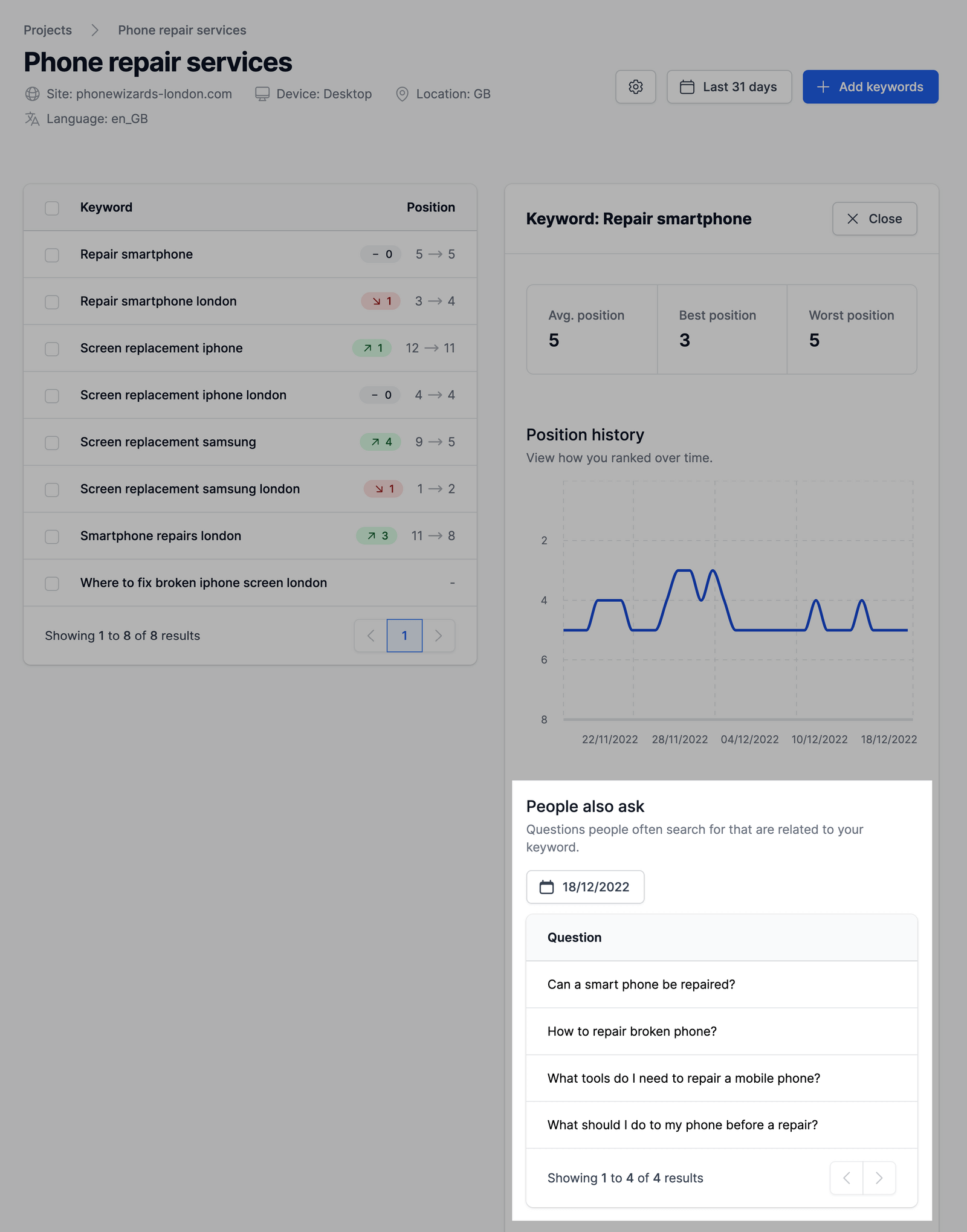 You can jump back to the first date Serpotrack started tracking your keyword data.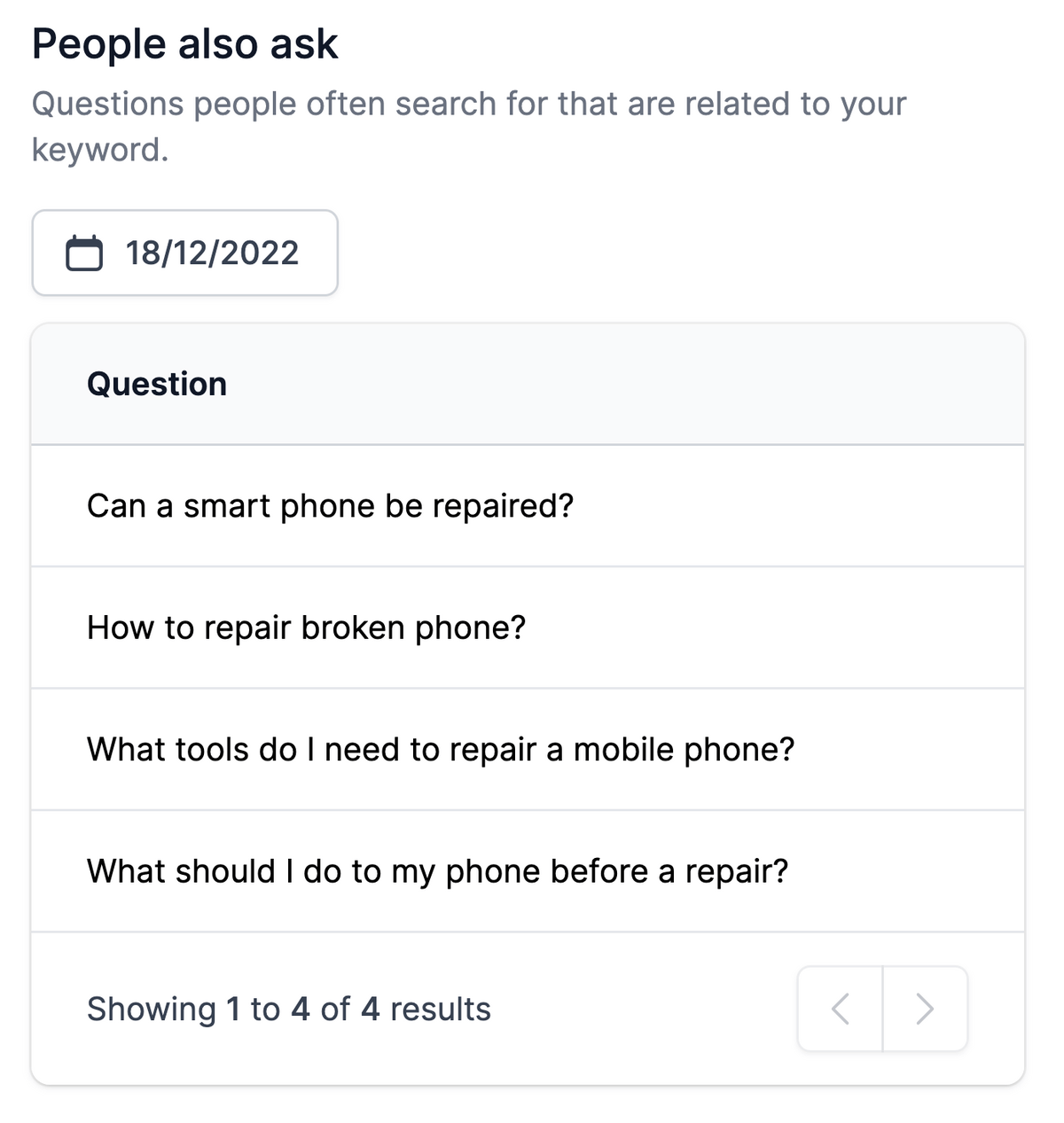 Start analyzing Google's "People also ask"-questions
You can start a free Serpotrack trial to start automatically tracking the top "People also ask"-questions. Hopefully our tool can help you get valuable insights so you can improve your SEO and start ranking higher.