We finally released our SERP position tracker a few months ago. Even though we are still actively developing this tool, you can already use it. Since a large part of our target audience are relatively new to SEO and on a low budget, we want to make it easy to try our platform without any commitments.
Starting from today, you can immediately start tracking your SERP positions after registering for free. To do so, you simply start your trial with the press of a button. You do not need to provide any payments details and there are no obligations. Here's how.
Free SERP position tracking
Here are the general steps to follow you activate your free trial. You'll be done within a few minutes.
1. Register free account
Navigate to https://app.serpotrack.com/auth/register/ to register your free account. You only need to provide your e-mail address and a safe password. Keep in mind that you need to enter a valid, existing e-mail address. Otherwise, you won't be able to start your trial.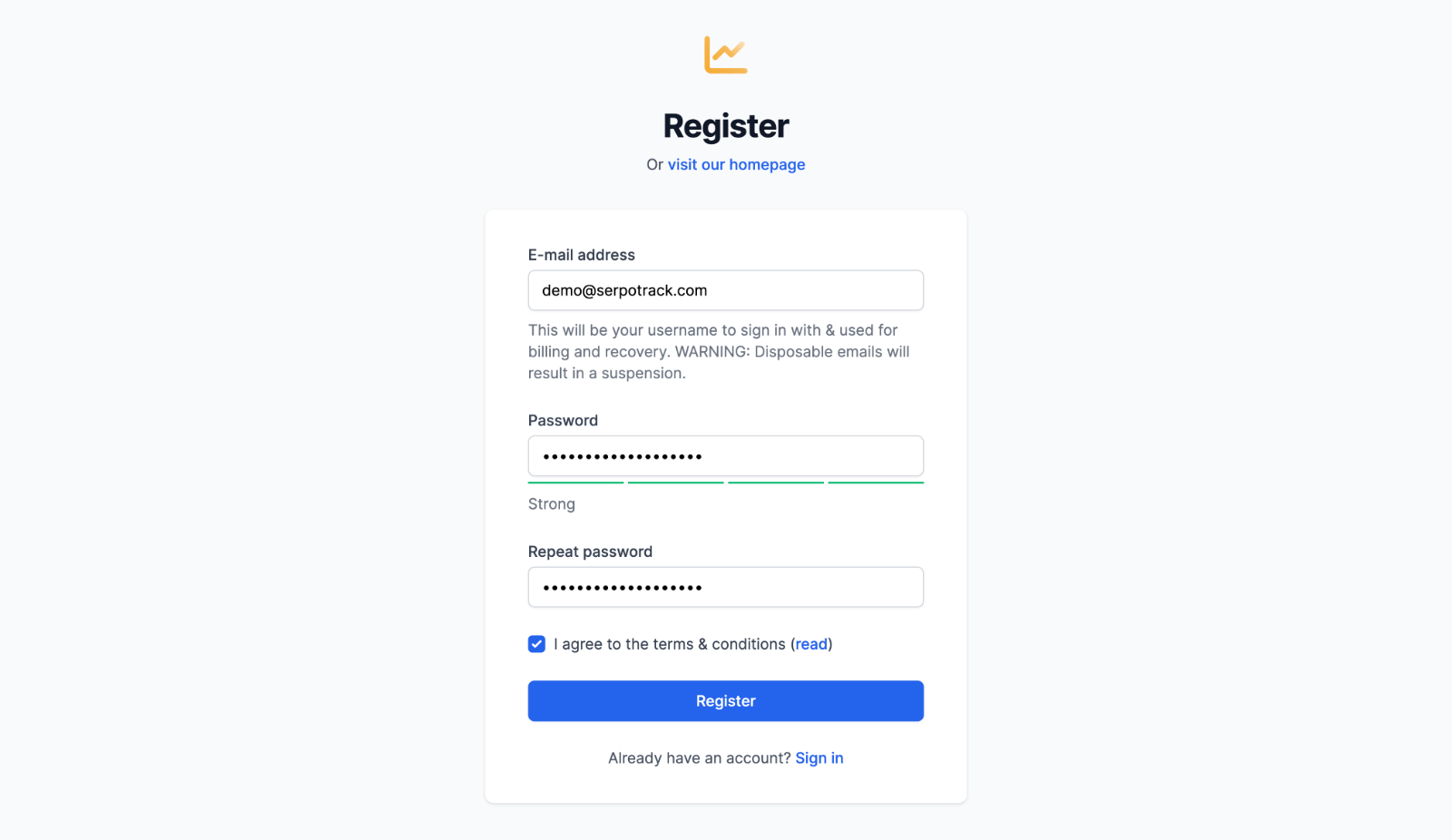 2. Verify account
After registering, you will receive an email in your inbox. There you'll see a link you need to open to confirm your account registration. It may take a few minutes before you see it in your inbox. If you can't find it, try finding it in your spam inbox. Otherwise, you can re-send the confirmation mail after you signed in.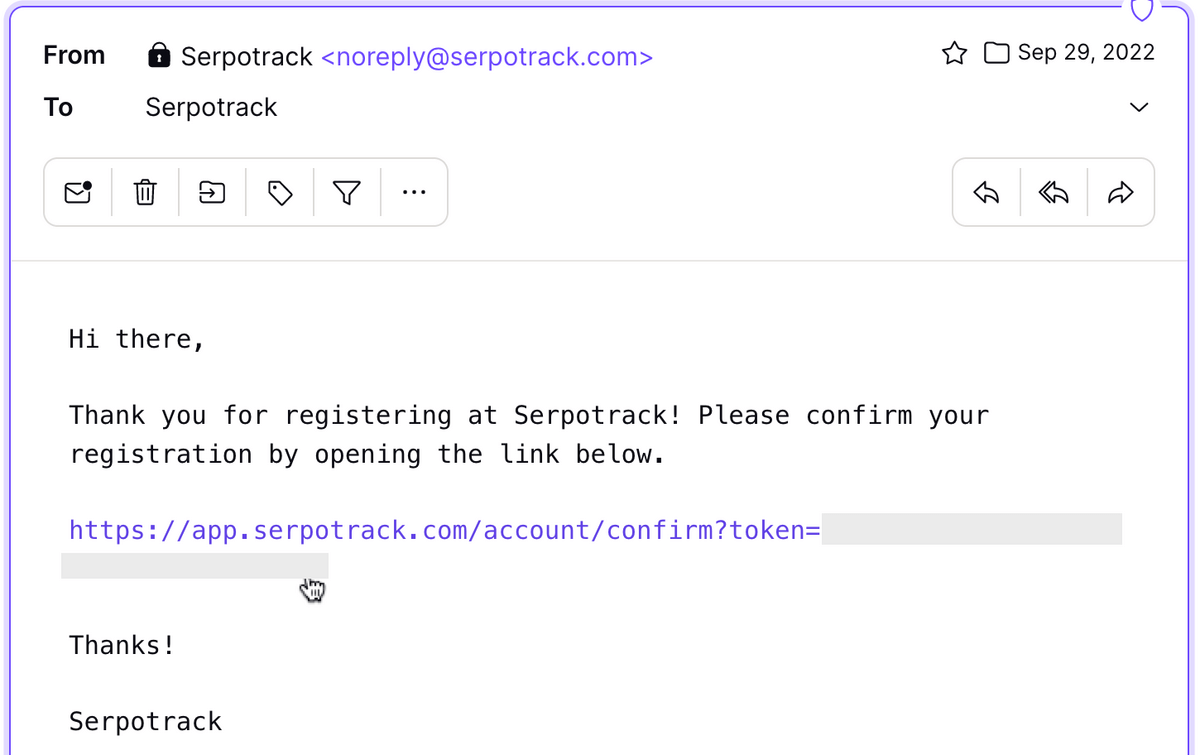 After you've opened the link, your account should be verified. Head over to the Subscription-page from the menu.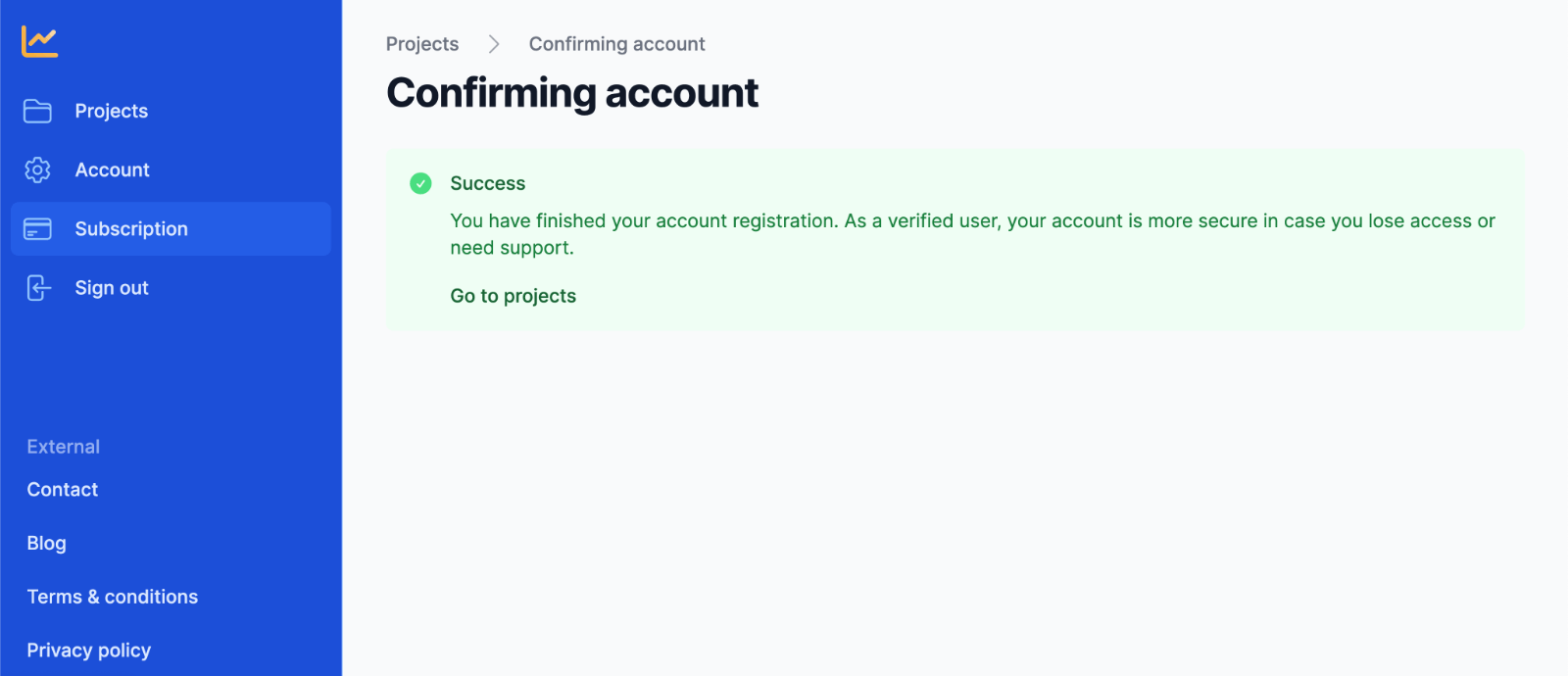 3. Activate trial
From your Subscription-page, you can subscribe to a plan, view your current plan, and download your invoices. In our case we want to start a free trial. The plan on the right shows the "Free trial"-plan. Press the "Start 5-day trial" button to simply start your trial.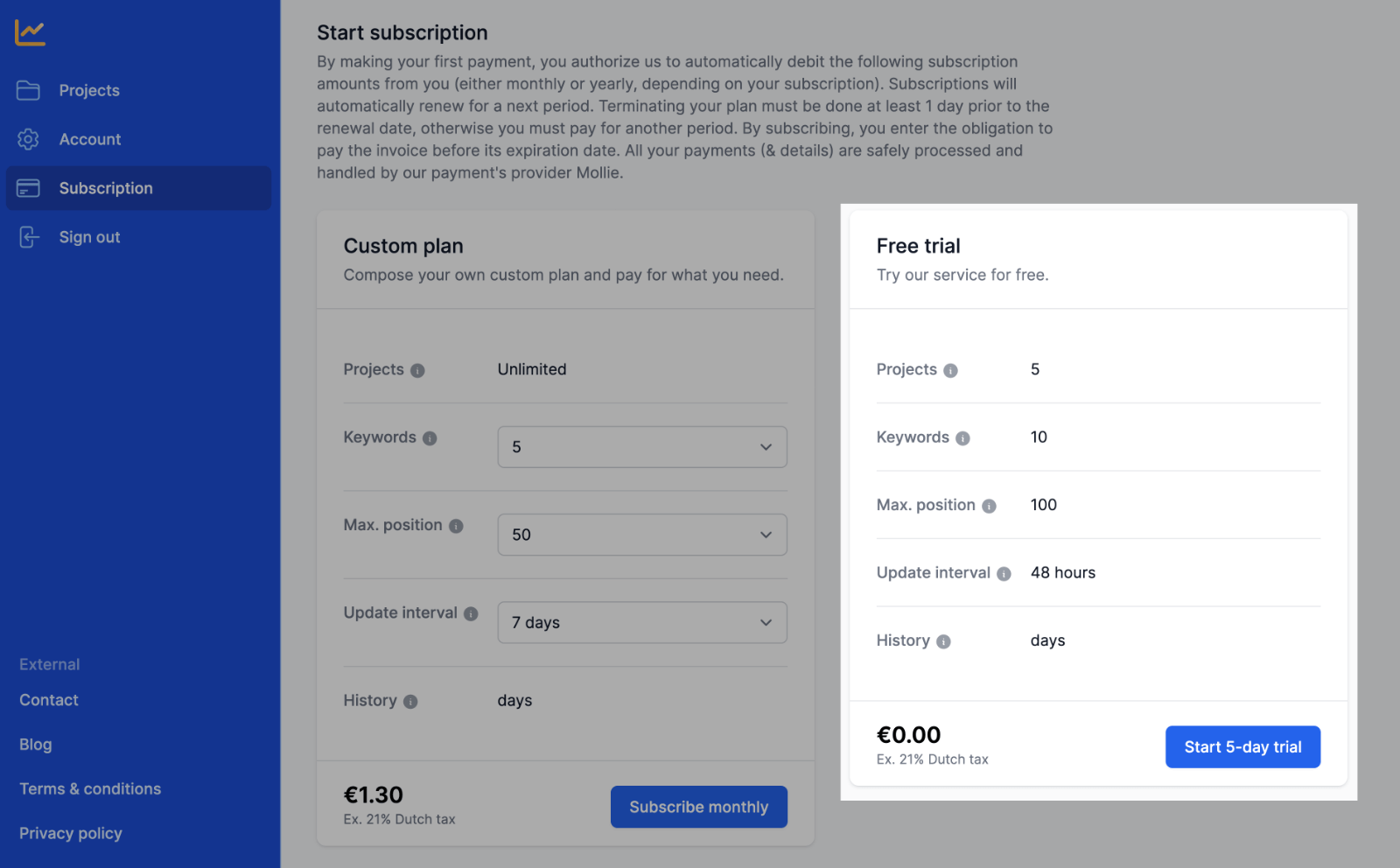 If you haven't confirmed your account (step 2), then you won't be able to start your trial. If you have already had a trial or are currently subscribed to a different plan, you also won't be able to start a trial.
4. Start tracking your SERP positions
If everything went smoothly, you have now activated your trial. From this page you can also see how many projects you can create and how many keywords you can add in total.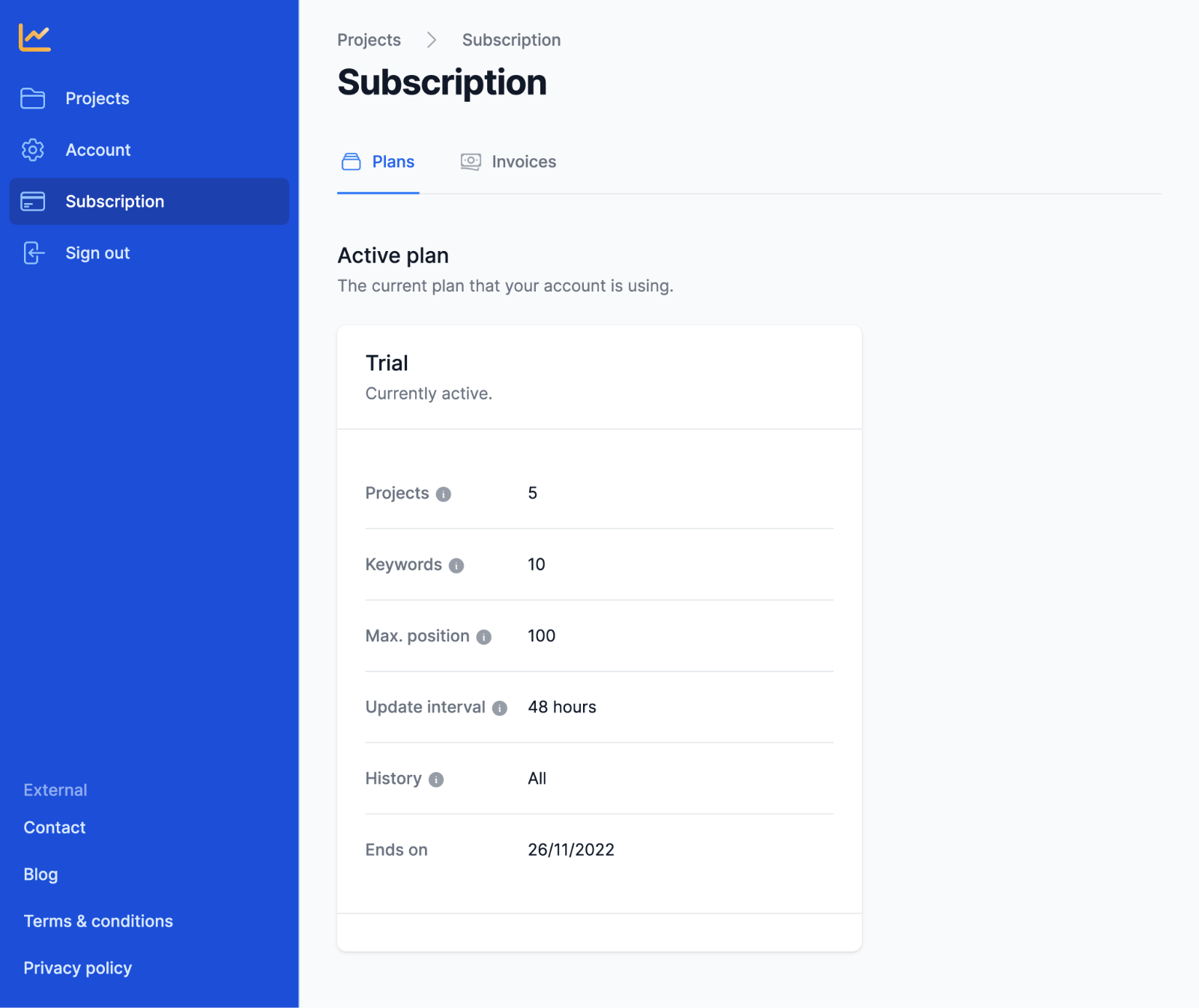 You can now go back to the "Projects" page and create a new project. Check our Getting started guide on how to use Serpotrack to track your keywords positions.
Extend trial
5 days not enough to try our SERP tracking tool? No problem! Just contact us and we can extend your trial.
Support
If you have any questions, comments or need help, please don't hesitate, and contact us. Alternatively, you can refer to our help center, we might already have the answers to your questions. You can also reach us on Twitter and Instagram.