There are some important food related updates coming to Google Search. For end-users it will become easier to find and order food. From an SEO standpoint, it means that there are opportunities to increase your search positions.
Search for dishes
One of the new features is all about specifying food dishes you are looking for. You can search for dishes (near you) specifically and filter based on certain preferences. Before this feature, searching for dishes would result in general restaurant suggestions. So, now it will become more specific and result in dishes rather than restaurants. The resulted dishes can then be filtered on certain preferences, like spiciness.
The main advantage for the end users is that they can find restaurants that serve the specific dishes they are looking for.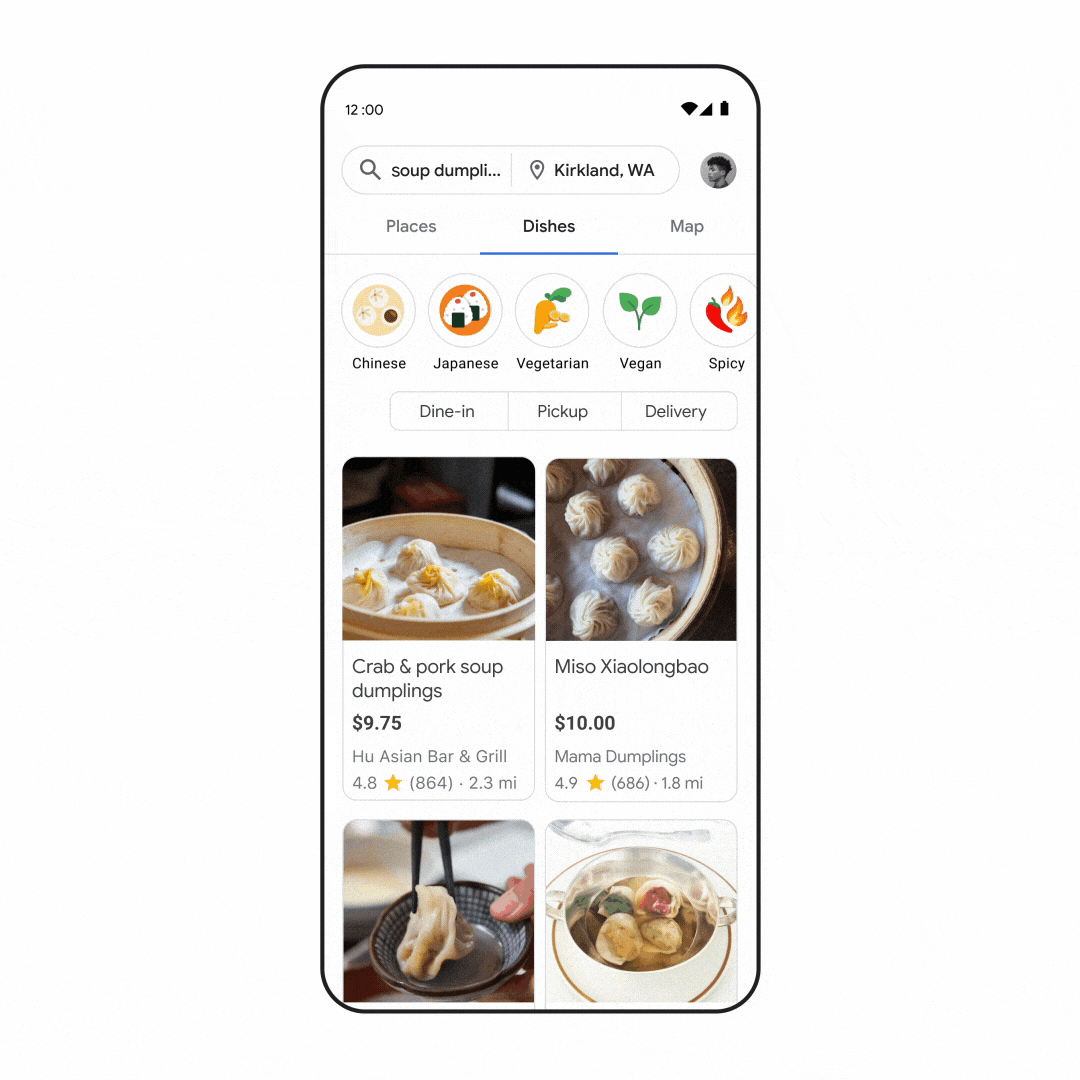 Identify and find food from images
In addition to previous feature, search users will be able to identify a dish from an image (photo, screenshot, etc.), and search for it. This is handy when you don't know the name of a certain dish. Combining the image with the "near me" search query (multisearch), will let you find restaurants that serve that dish.
This allows users to search for, and potentially order, dishes that they don't know to name of.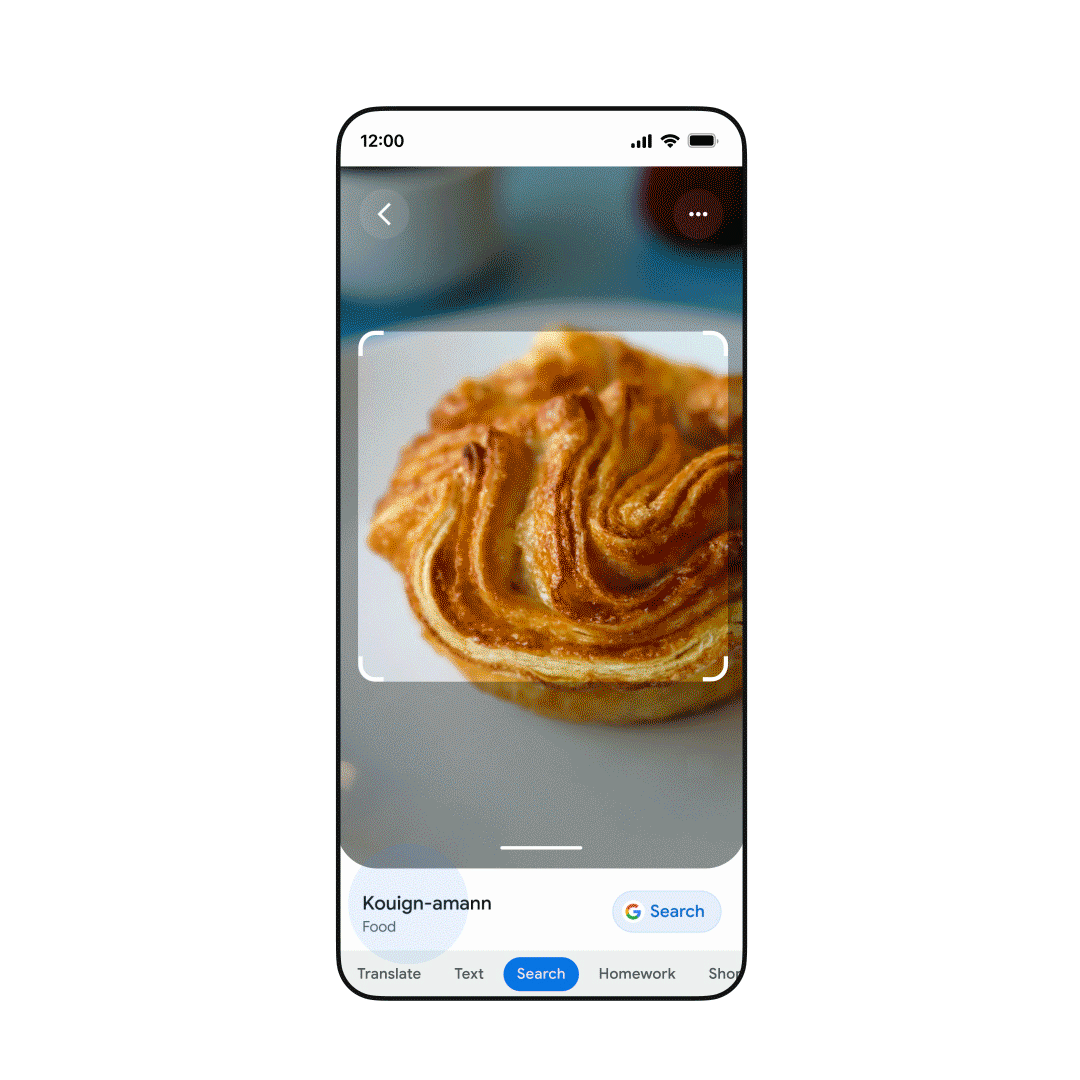 Distinctive restaurant detection
With the following feature, that will be rolled-out in the coming months, Google will show what makes a restaurant distinctive/special. Google will determine this based on star-ratings, reviews and images that will be analyzed by its machine learning algorithms.
With this feature, Google somewhat mimics a friend recommending you a special/unique place to eat at.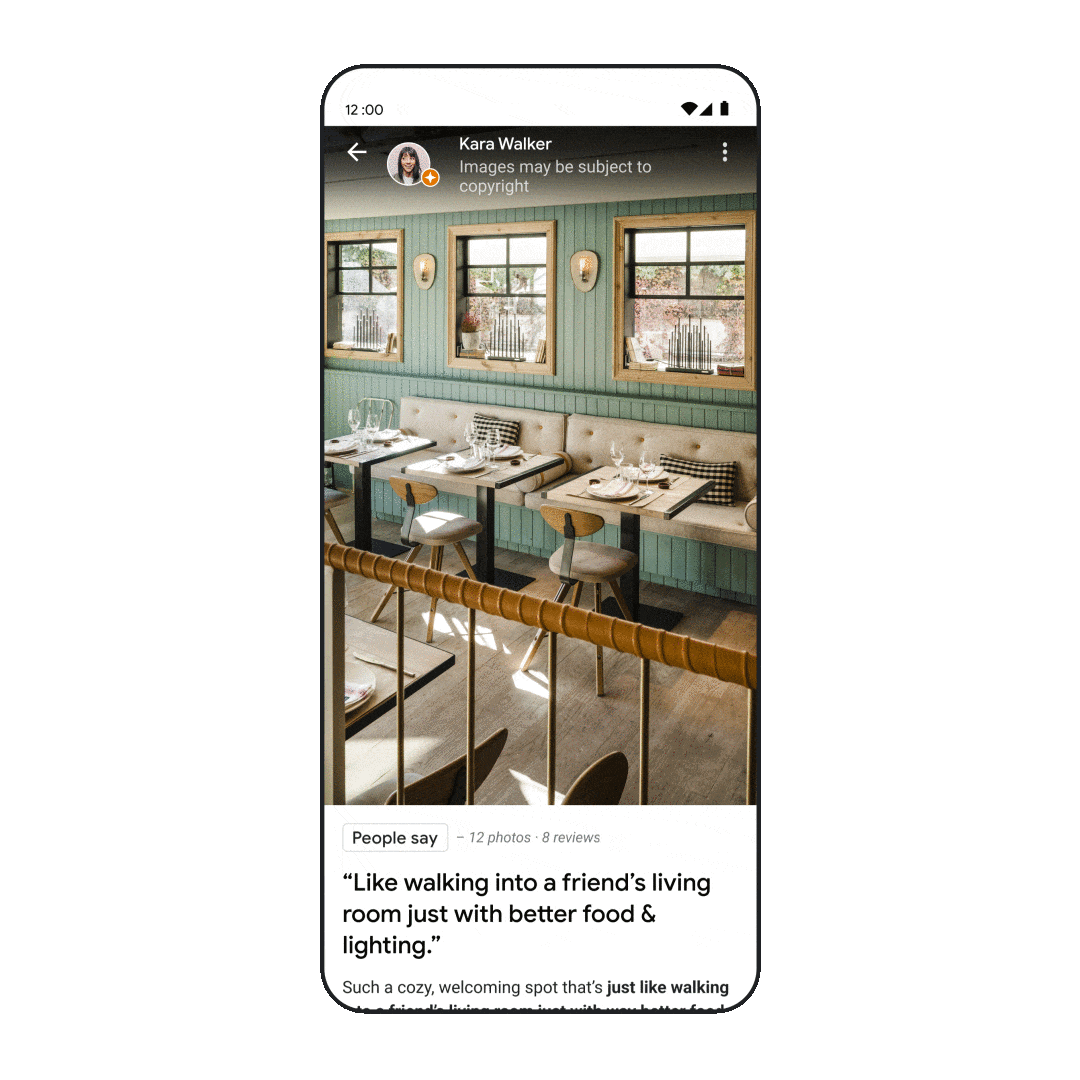 Digital menus
As a nice addition to previous features, Google will improve the digital menus of restaurants. That way, you can explore an entire menu after finding a potential place to dine at. There are three ways Google gets the menu data:
From the merchant itself
Provided by people
From external websites that use open data
Again, using machine learning, Google uses data to help serve the menus directly. Alongside the menu, dietary options will be shown.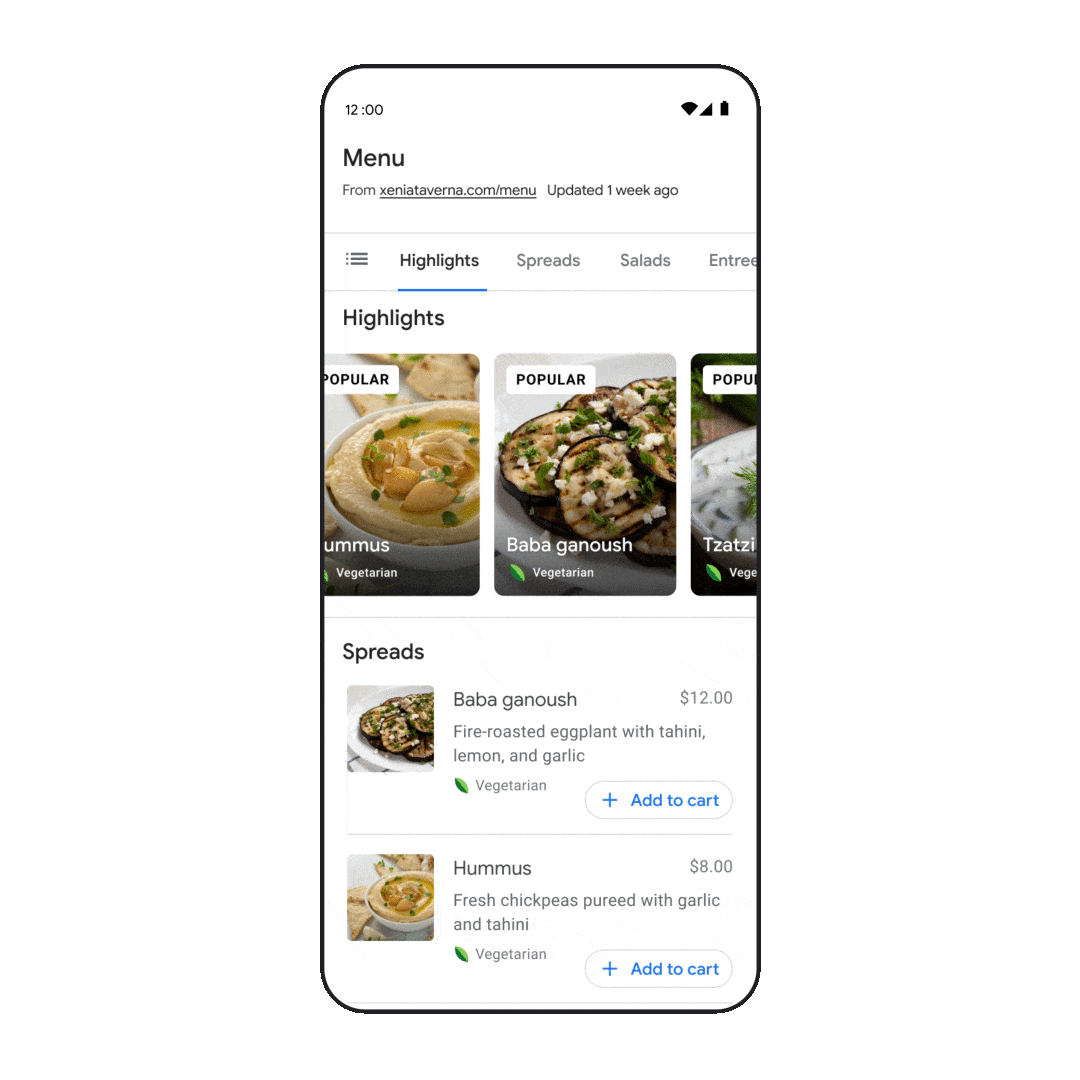 Conclusion
In this article we went over four new food related Google Search features that were announced on 28 September 2022. These features will be rolled out the coming time. For now, time will tell what it means for your SERP position.
From a SEO standpoint, it would help if you optimized your website, so it contains all relevant data for Google. For example, optimizing your menu, dishes, dietary options, and images in a way that Google can analyze it. In a future blog post we will dive a little deeper into this.
You can read to full blog post from Google at Find the perfect dish, no matter your craving.