Websites that rank for the keywords that you want to rank for, usually are your competitors. In this post we will show you how to identify and monitor your closest, outperforming competitors.
We have released a new Serpotrack feature that lets you identify your competitors that are ranking above you. By analyzing their SERP entries, like their titles and descriptions, you can improve your SEO. Here's how to find your competitors with Serpotrack.
Track outranking competitors
First, you need a project with keywords. If you are new to Serpotrack, make sure to read our Getting started post first.
Navigate to your project. Find the keyword where you want to see the competitors for and click on its table row. On the right, a details panel should be opened. On the bottom of that panel, you'll see the "Outranking SERP results" section. By default, you'll see your most recent outranking SERP results over there.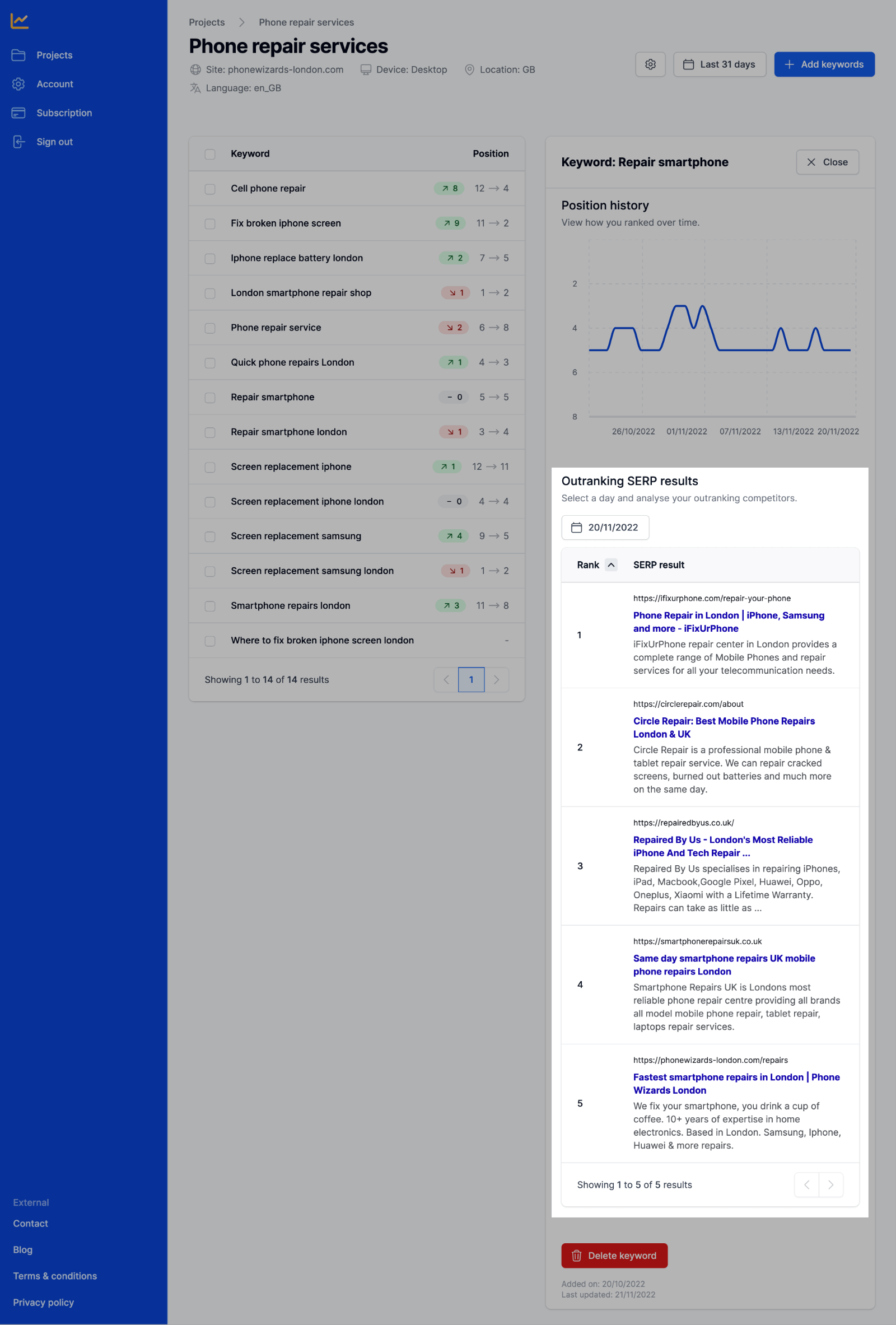 Your can also view the outranking results from past days. Simply press the date button to select a different day.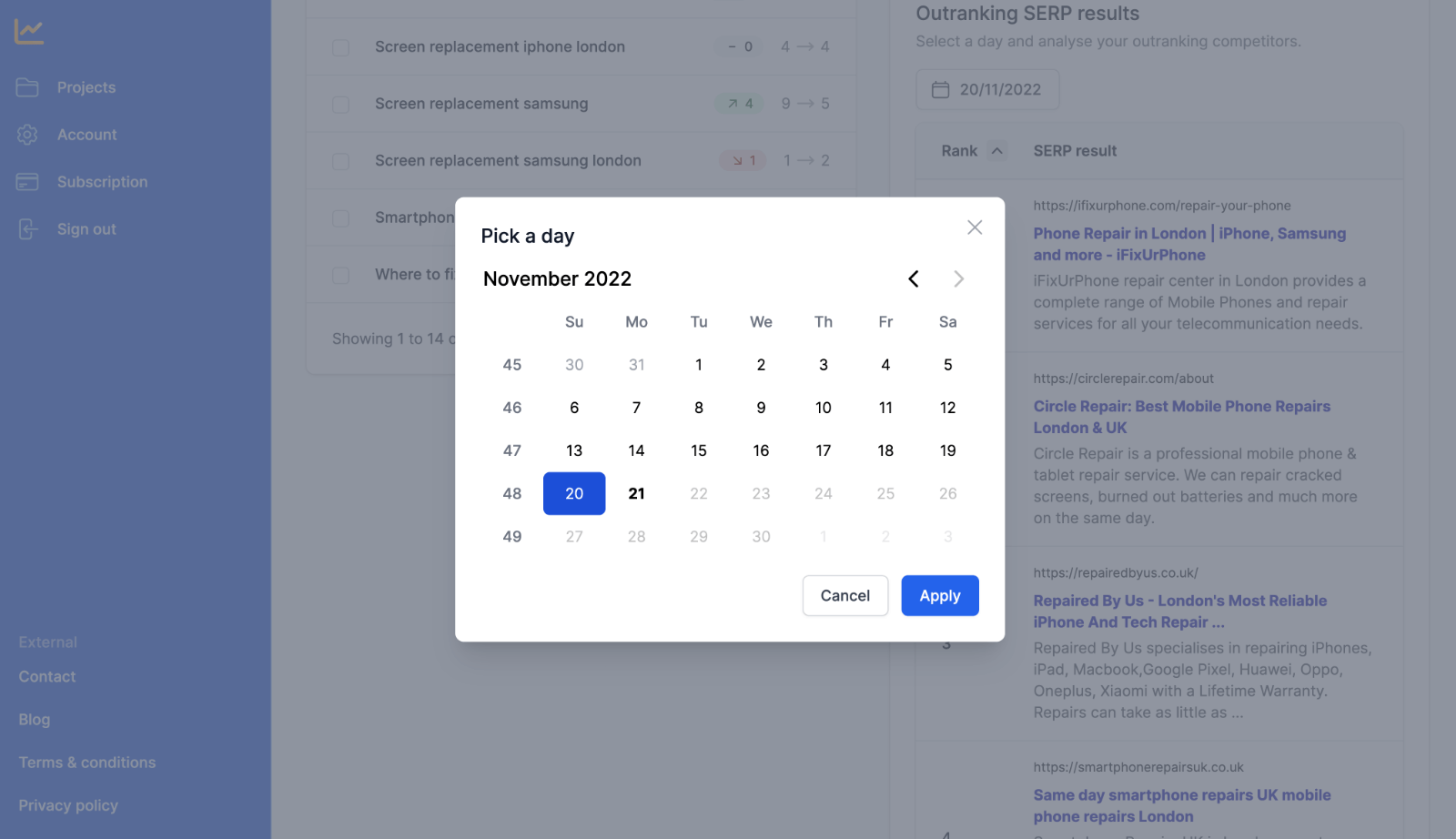 For each outranking SERP results, you're able to see its title, URL, snippet (description) and indication on whether it was listed as a featured snippet.
Conclusion
You can now analyze your outperforming competitors with our keyword SERP rank checker tool. This helps you identify who your competitors are and why they rank higher than your website.
This feature is currently available on all plans. Start a free trial if you want to try it for free.