Lost access to authenticator
If you've lost access to your authenticator app and cannot generate any codes, contact our support team and provide one of your unused backup codes. Our support team will verify your account ownership and guide you through the necessary steps to reset 2FA.
Please note that this is currently a manual process, so it may take some time to complete. We appreciate your patience. This process will be automated in the future.
Disable 2FA
If you still have access to your account, because you are still signed in, you can easily disable 2FA. Log in to your Serpotrack account and navigate to your "Account"-page. Then, open the tab "Security" and locate the option to disable two-factor authentication.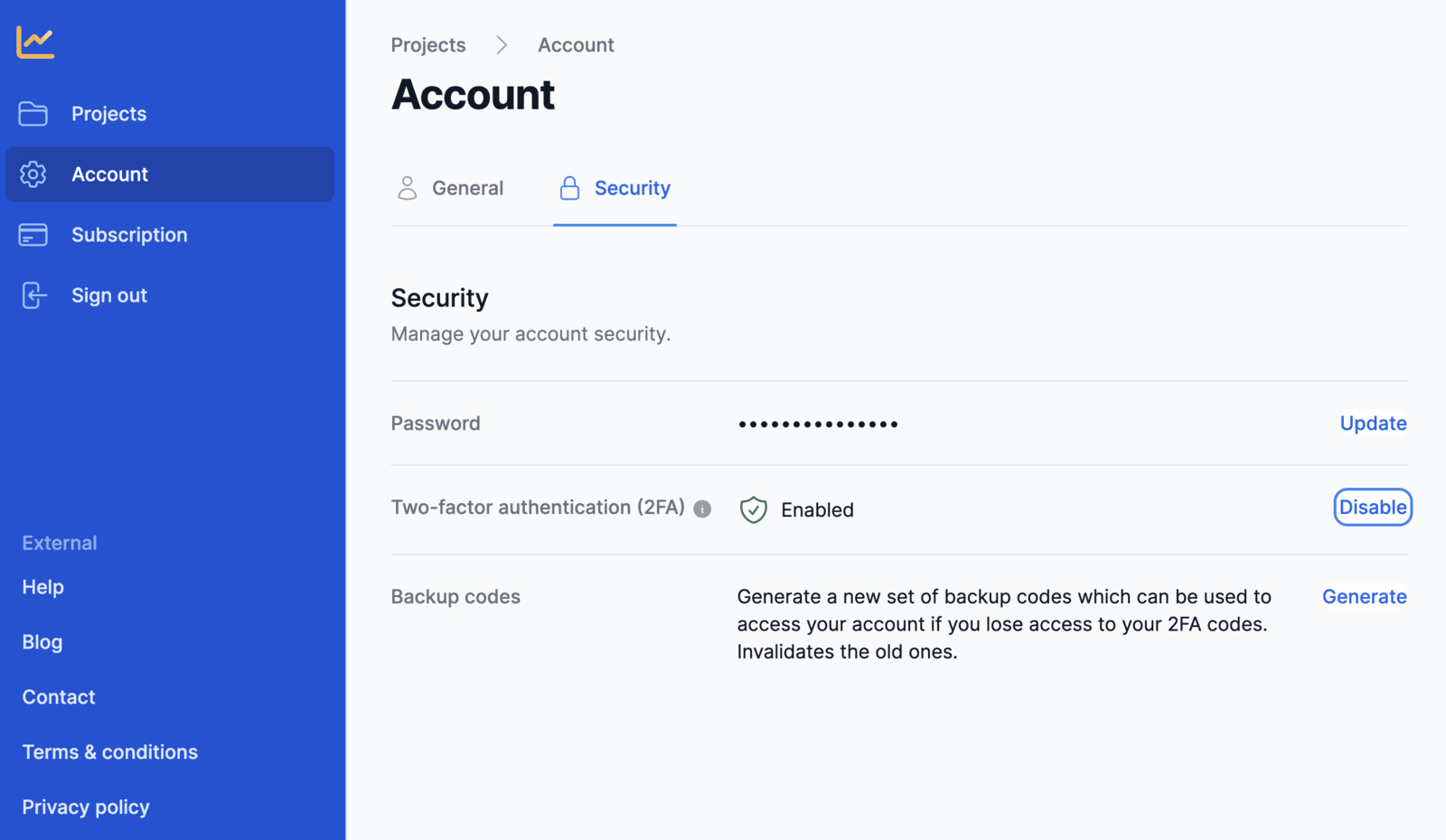 Press the "Disable" button. A confirmation prompt will appear then, stating that disabling 2FA will affect the safety of your account.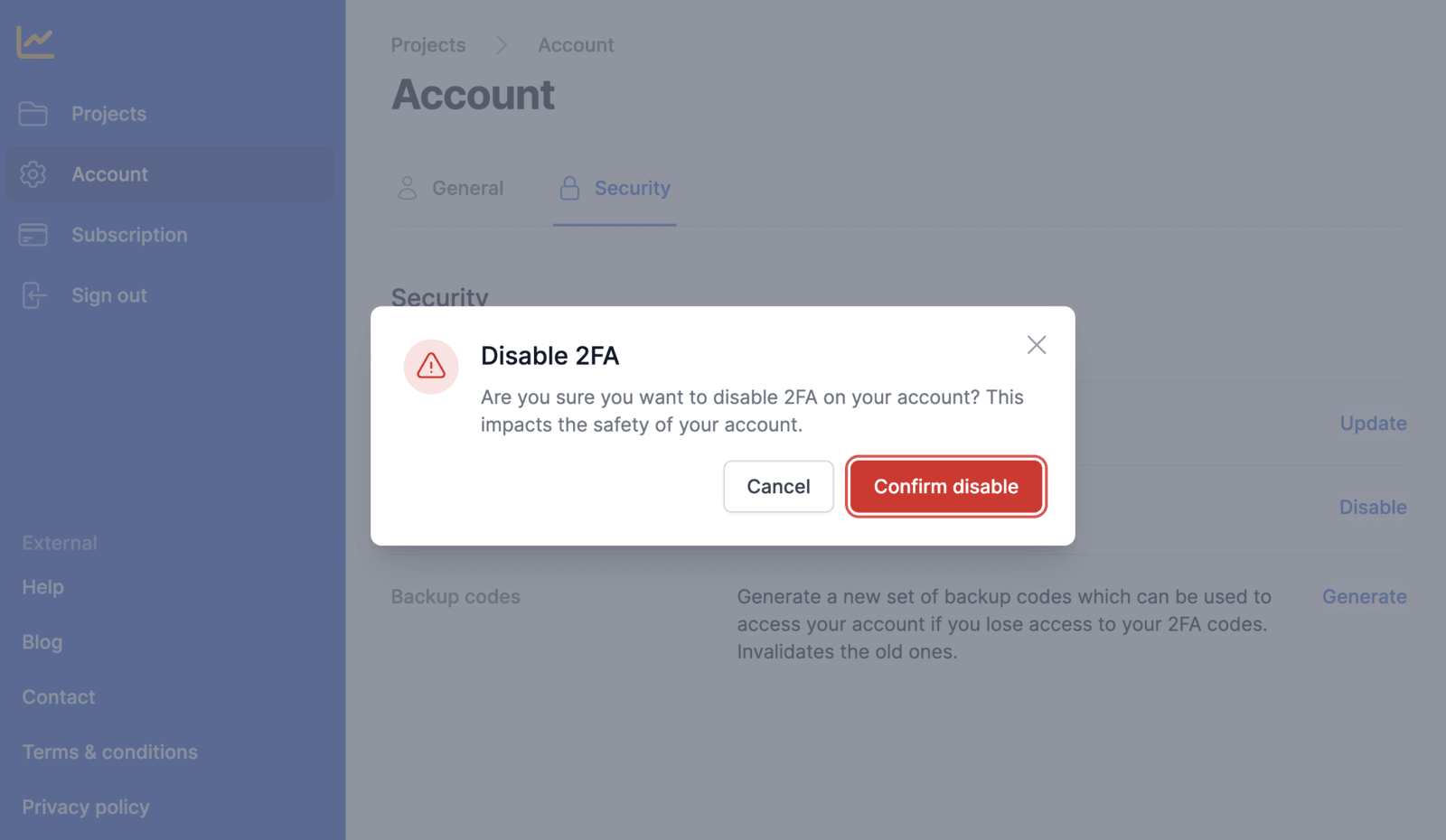 Press "Confirm" to finish.
Warning: Disabling or resetting 2FA should be done with caution, as it removes an additional layer of security from your Serpotrack account. Only proceed if necessary and ensure you have valid reasons for doing so.